1- CONTACT ALL THE PARTICIPANTS
Click on your activity from the schedule and then click on "Contact the participants"
2- CONTACT A SPECIFIC PERSON
- Click on "View list of participants" and then select the person you want to contact.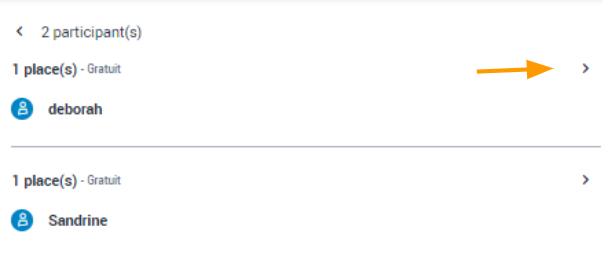 - You will automatically be switched to messaging, you just need to type the message. The "+" is used to send an attachment.